!Sessions Select>
641-236-3741
Successful senior photography takes time and planning
...please feel free to call and discuss anything you may have questions
about regarding your senior photo session. You're very welcome to help
design your own photographs by bringing your own ideas and props, too.

PAGE IS PROCESS OF BEING REDESIGNED
---
Each Senior's Yearbook Photo IS provided at NO EXTRA CHARGE.
(must be of a pose included in your portrait order or retouching charges will apply)
We have the requirements on file for most area schools but please check for sure
with your yearbook advisor for current specifications.
---
Add-on session prices for Black and White or Digital Effects
are listed in our Price Brochure...
Call for Details if you are thinking of having special effects in your portraits.
"Can you just Photo-shop that?" ... Yes, of course!, but 'that' does require
additional
time, technique and personnel resources.
To remove braces in your portraits is additional $24 per pose/per set.
Digital Composites require an additional set-up and composition work charge.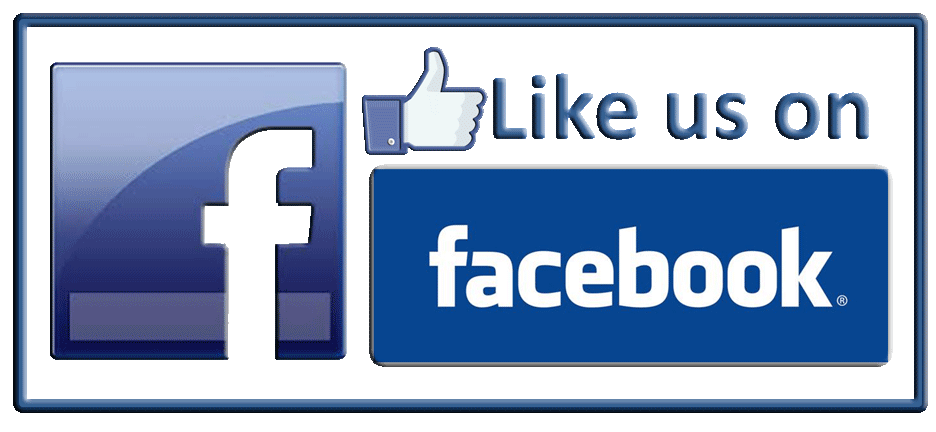 For your convenience and so we may best serve you,
appointments are always necessary.
This will assure prompt service with limited waiting.
Give us a call today: (641)236-3741


TIPS for better portraits
*Please - Get plenty of rest the night before your appointment!


Avoid Sunburn...Too much sun results in harsh glare in your pictures. This cannot be retouched. Deep tans will also produce this effect. Tan-lines can only be corrected by digital (computer) retouching at additional cost. Please use sunscreen on your nose, ears and cheeks Two Weeks prior to your session.
Don't try a new haircut for your pictures. Do get a trim a couple weeks prior to your appointment. Go with what works for you. Try something new later.
Make-Up:Some foundation to smooth out any blemishes will also diminish shine. While Glitter is popular in makeup and lipstick now... please avoid using this for your portraits!
Guys,a good shave before your session will look best. If you do not wear a beard all the time, please shave! If it's a new look you plan to go with, you may have some poses with and then without... "It's a compromise!"
Clothing selection - Mostly anything goes! We will match your outfits to backgrounds and colors matching your personality and style.
Long sleeves photograph best.
Short sleeves are acceptable outdoors. Clothing without sleeves (including spaghetti straps) show a lot of skin which will add a heavier perception to your pictures. If you are concerned about how your arms or legs will appear in your photos (with regard to perceived size/heaviness) ...don't wear anything sleeveless.
Wrinkles show! Make sure your shirts and pants are clean and neatly on hangers to transport to the studio. So that hangers do not stretch sweaters, please fold those to bring with your other clothes. DON'T STUFF YOUR CLOTHES into a bag on your way out the door to your appointment.
T-Shirts: Guys- Bring unprinted matching color t-shirts to wear under buttondown shirts. Dark under Dark; White under Light.
If you wear glasses... Please Get a pair of matching frames without lenses from your optometrist. Lights glare and sky reflections will be billed $40 additional if we are to remove these from your pictures.
"Do I have to wear a tie?" No... it's your portraits, it's your style. We can help you tie it if you don't know how :)
Color is one of your most important decisions. Choose colors in clothing that are complimentary to your skin tone. Earth tones are best for outdoor portraits.
SHOES: Shoes are very welcome to be included as part of your outfit. In most cases, however, the focus will be above the knee, and especially for most of our outdoor locations, please bring a sensible pair of shoes for walking. Lakeside, off-road and our popular railroad bridge locations are not places for brand new white school shoes or dress heels...an old pair of shoes would be suggested.


ABOUT RETOUCHING: Basic skin blemishes such as acne, eye or neck wrinkles, moles and scars are cleaned up during portrait finishing. Work to remove or correct stray hair, clothing wrinkles, whitening teeth, shadows caused by hair, glitter used as makeup, bruises, and other similar corrections will require additional charge.
Tattoos/Scars: If you would like tattoos to show (or not,) just tell us. Scars can be removed or softened by request, but are not automatically included in retouching.
HOW TO MAKE YOUR SESSION STAND OUT! Bring accessories (No Charge) such as sunglasses, coats, leather jackets, hats, sports stuff (uniforms, balls, bats, trophies, etc.), musical instruments, collections, posters and artwork, stuffed animals, pets (if housebroken; check with the studio ahead of time, cats should be in a carrier), a car, a friend, your phone... anything that says "This is me!"
Also, you may bring examples of your favorite portraits of your friends, or cut them out of your favorite magazines. Make suggestions, it's all good to add to the variety we want to provide.
<!logo name address phone>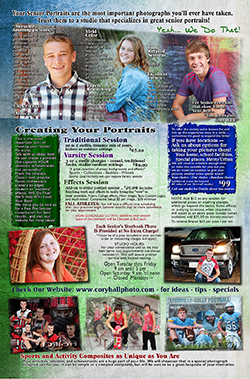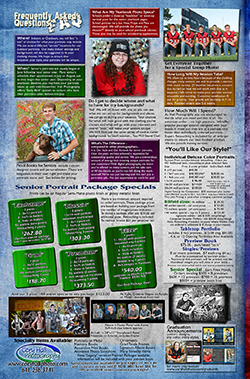 Click Pages Above to open .pdf images of our Senior Information Flyer
<!logo name address phone>
Contact the webmaster for any difficulties you may have on this site.

Copyright © 2019 Cory Hall Photography, Inc.


811 Fourth Ave. ● Grinnell, IA


641-236-3741
Click on Main Logo above to return to Home Page


---




For Information contact us here



<! Terms>

TERMS ● Session fee plus tax is due when photos are taken.
●When Previews are delivered a $75 deposit payable toward your order must be paid.
●Returned checks are subject to $25 penalty pursuant to Iowa Law
●When placing orders, we deduct the deposit paid from the order total (including tax) and one-half of the
balance is due to proceed with the order. The Full Balance is due when order is delivered.
Balances unpaid beyond 90 days will be subject to 1.5% monthly charges.
●We are not responsible for orders not picked up for 120 days or longer.
●A complete listing of our terms will be provided with your previews, or contact our office.

"When It's Created...It's Copyrighted"


Cory Hall Photography has the sole right to reproduce images commissioned by the customer.
Your charges for professional services to produce images do not entitle copying and distribution in any form,
including scanning and email, without permission.
Copyright Laws of the United States prohibit unauthorized duplication.
All Design and Photography on this website is by Cory Hall.

It Is unlawful to reproduce photographs without permission.


Please do not save our images as PC desktop wallpaper, the image size and resolution will not fit




and that is not the image we want for our work. For 800x600 image, please contact us.